The past month has come and gone like a tornado...(speaking of which-there have been lots of tornadoes lately & I send my prayers out to those who have lost during the tragic storms). We have had little time to get much done around our messy messy house & we will be spending the next couple of weekends getting things straightened out around here.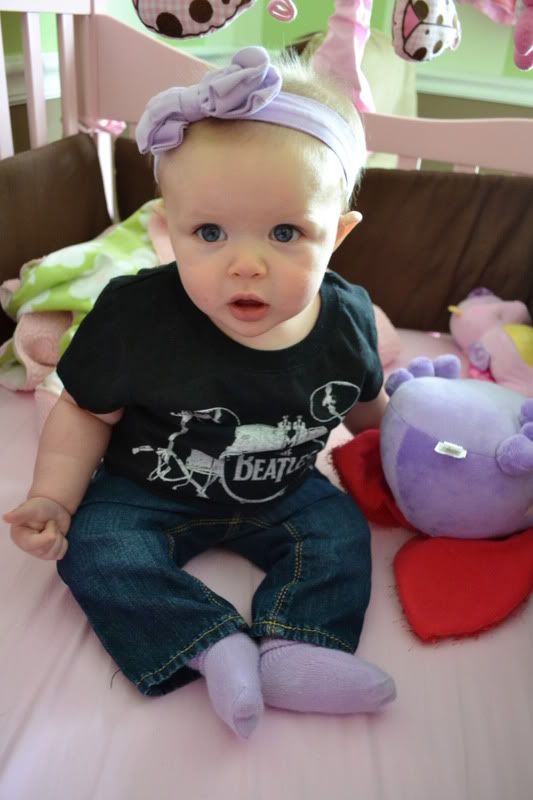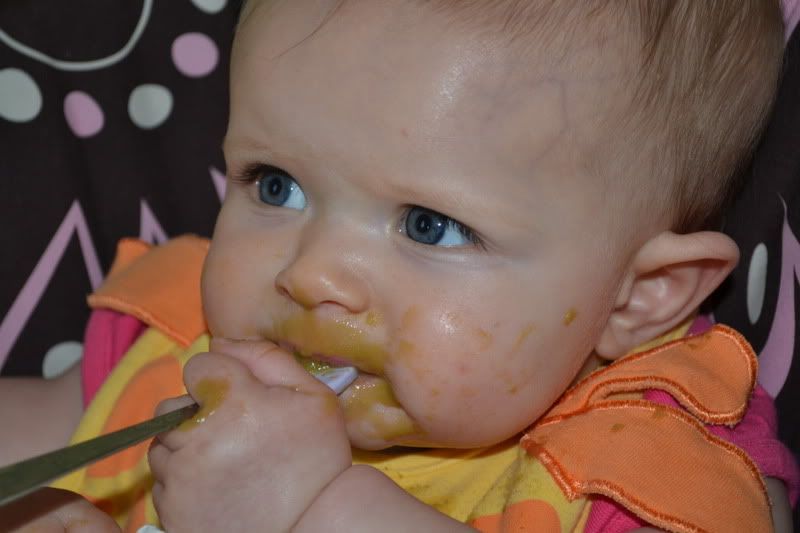 Kaydee went to the park for her first park outing recently. She swung & slid down with daddy on the slide. She had such a good time & even met a little friend while we were there-her name was FISHY! haha...We are definitely planning more park trips & have been quite a bit since then.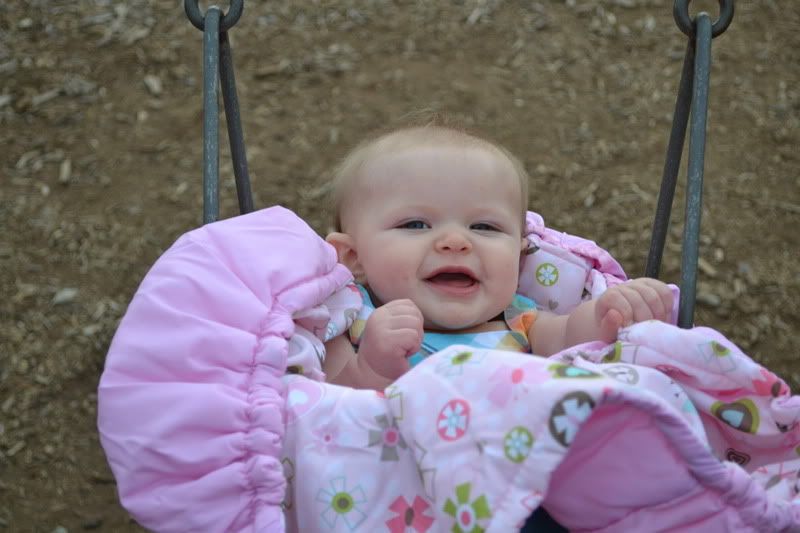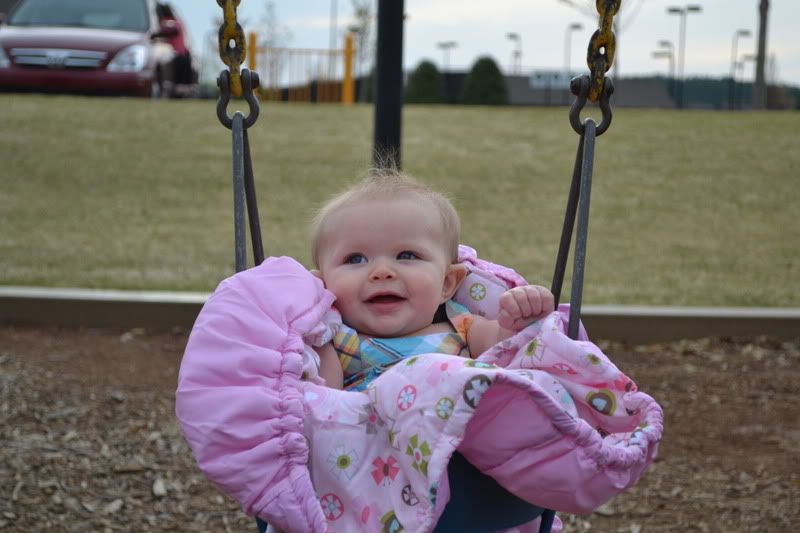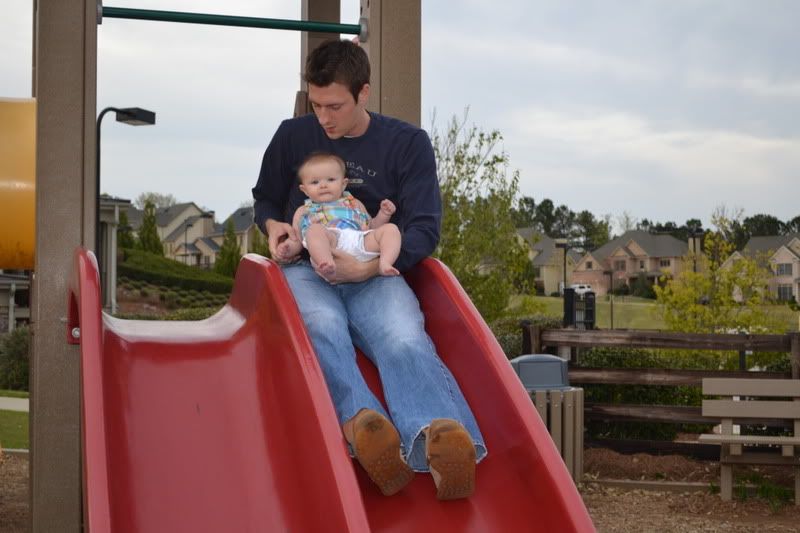 I spent my first time away from Kaydee ... overnight stay that is. It was actually a 3.5 nights away trip to San Francisco. I never missed anything more than I missed my little Bug while I was away. Mike tried to keep me updated with her happenings with pictures and texts, but nothing compared to just being with her & holding her. I missed kissing that little baby head whenever I felt the urge to do so...which is ALL the time!! I give her so many kisses that she knows what kissing is & she does it to people all the time! :) She grabs your cheeks & digs her face into yours ... ahhh...bliss!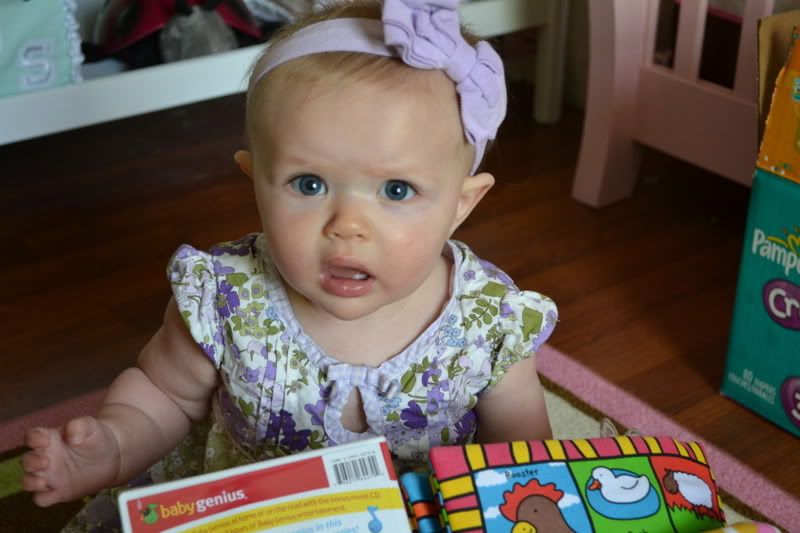 Baby celebrated her first Easter today & it was a good day. We started off the day with a church service with our Burfitt Friends and followed it up with a long nap for Bug and introducing her to her first Easter Basket. Let's just say-she was not as excited as I was for her first basket. She was actually against the whole idea of having a basket of goodies.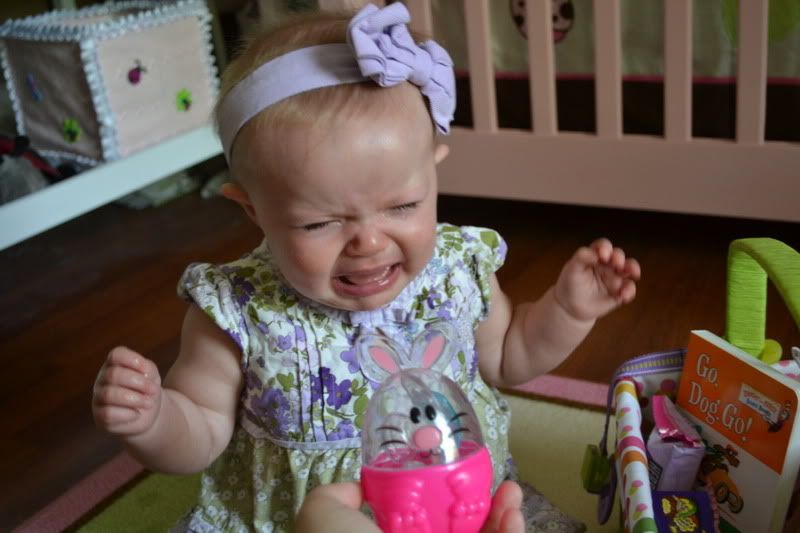 We then met for an Easter Egg hunt with ... our Burfitt Friends! :) Kaydee found 2 eggs and a PRIZE EGG! She had a much better time with this basket & it's always nice to hang out with our friends.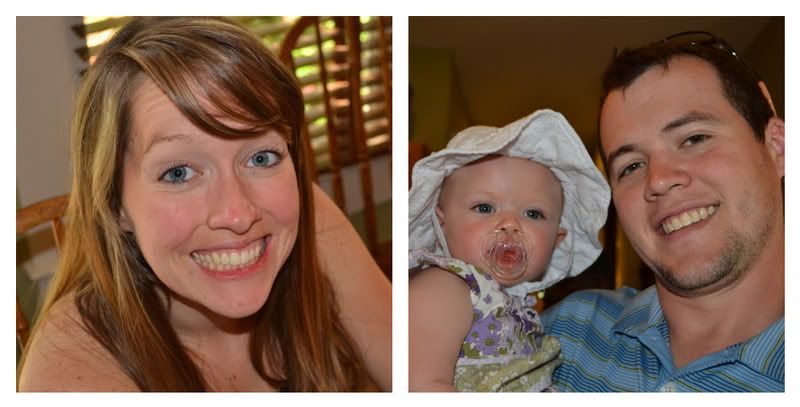 The Easter egg hunt was followed by a nice family dinner with my parents and brothers. Kaydee of course entertained us with her baby antics-she's become quite the little comic. The night has ended with a sleepy sleeping baby & Mike watching the Hawks game. We truly are blessed and recognize & appreciate all that we are given.
It was most definitely a wonderful first Easter )with the exception of her little outburst over her basket) for our little & I hope for many more holidays with great friends & loving family.
Shalom!