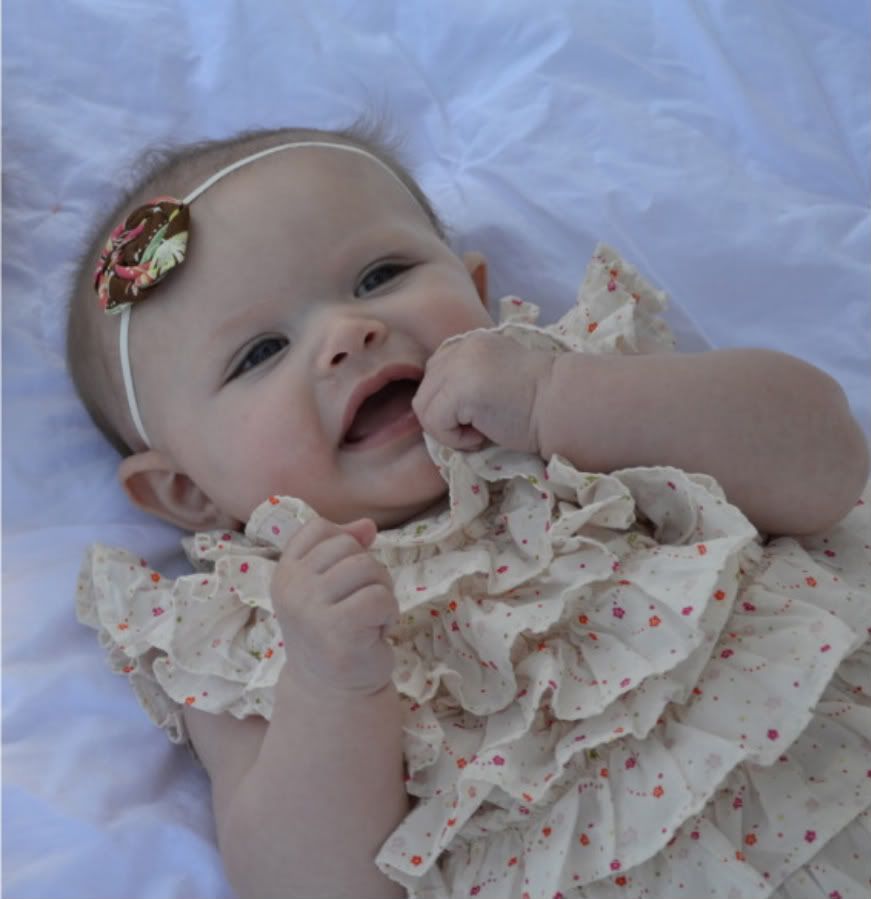 So, Sunday, we met Kaydee's best friend, Isabella at White Oak park & took some pics.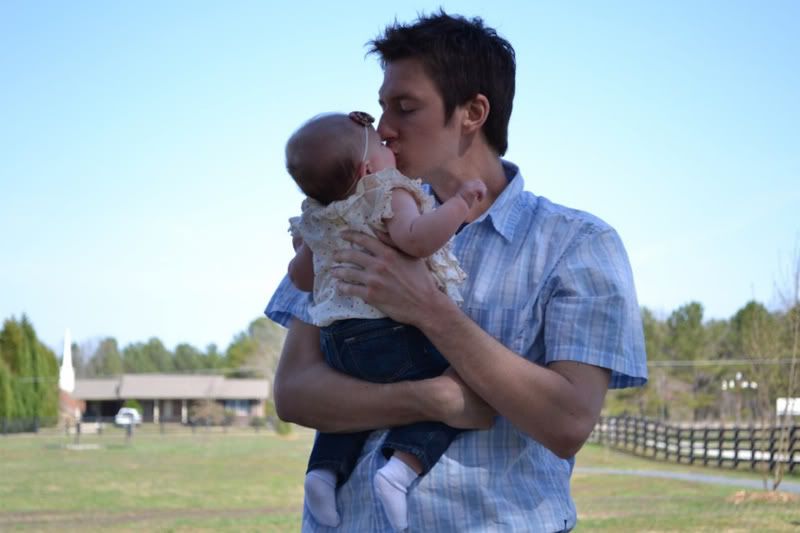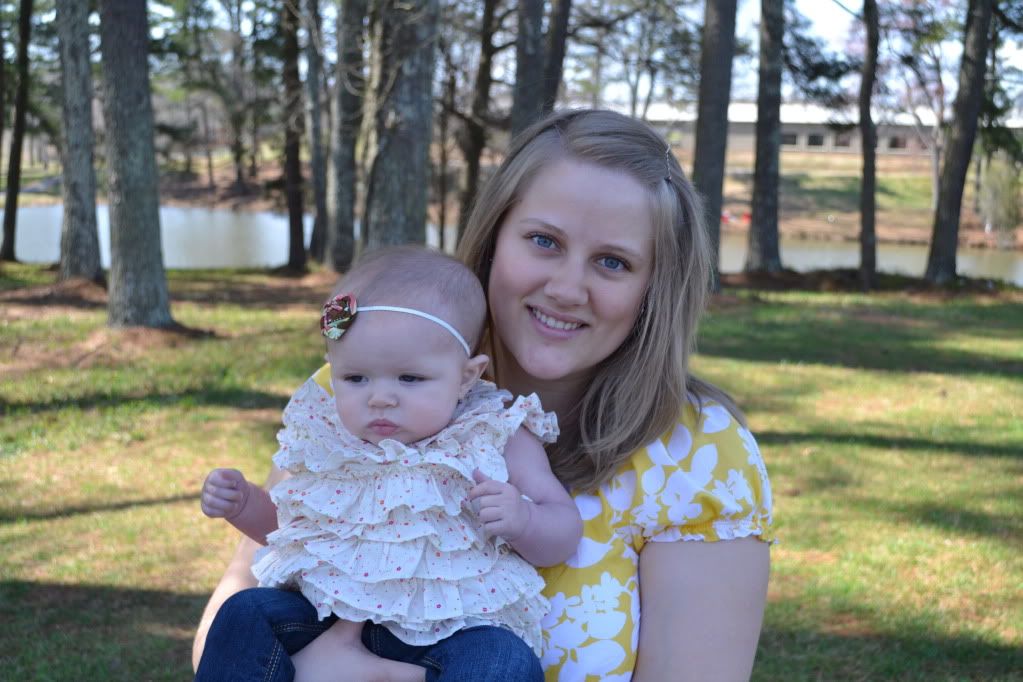 They did great & Isabella is such a happy, sweet little baby.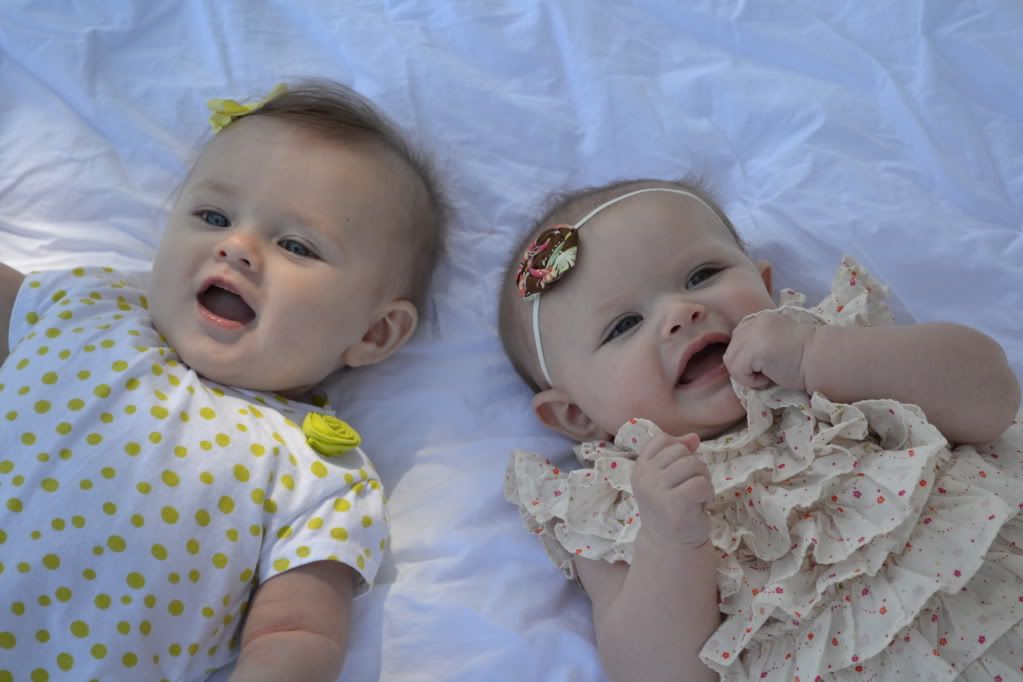 I was hoping some of her tricks would rub off on Kaydee and I think my hopes were met! Kaydee started rolling over on our bed & can do both front to back & back to front! I was so proud of her. I think she was just thinking she didn't want any other baby to show her up.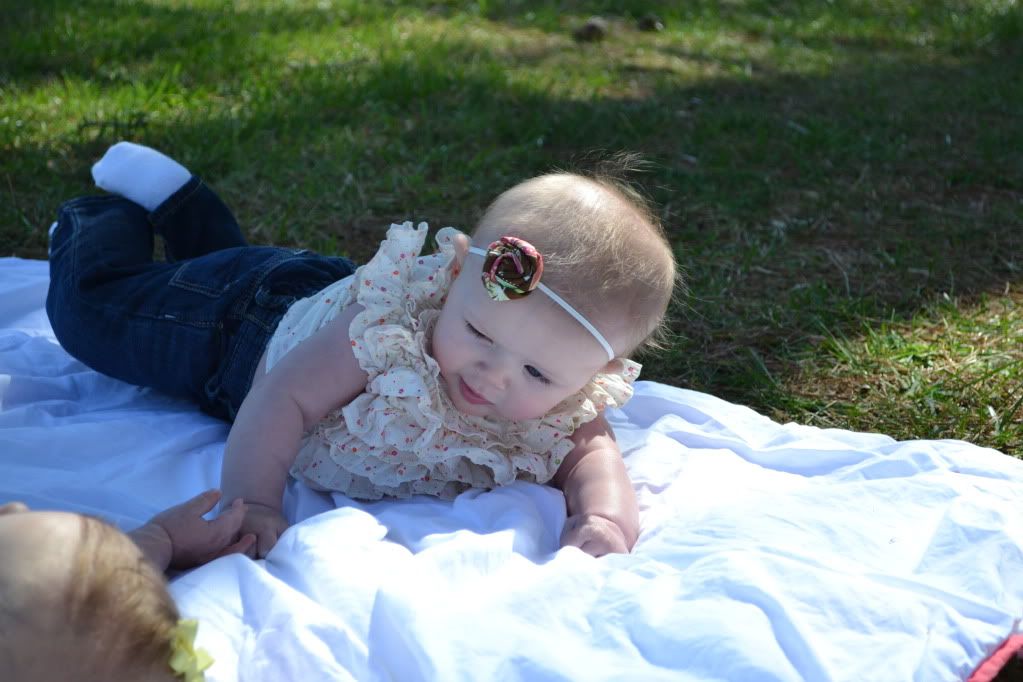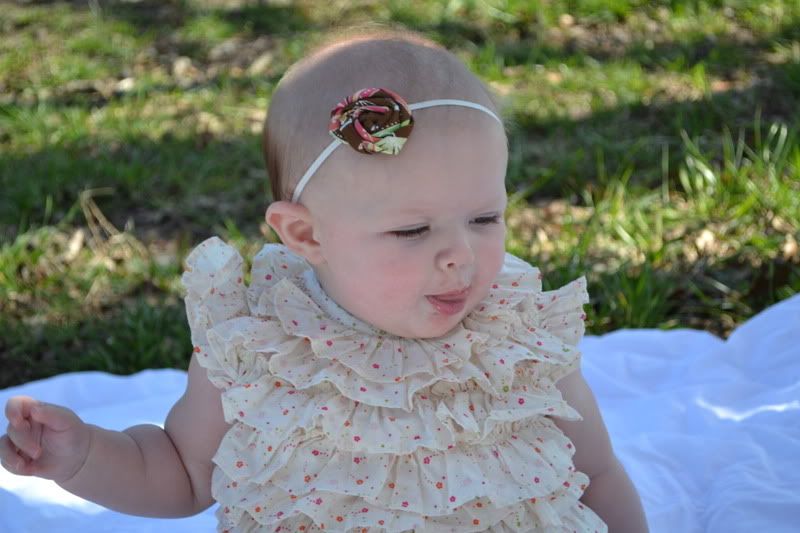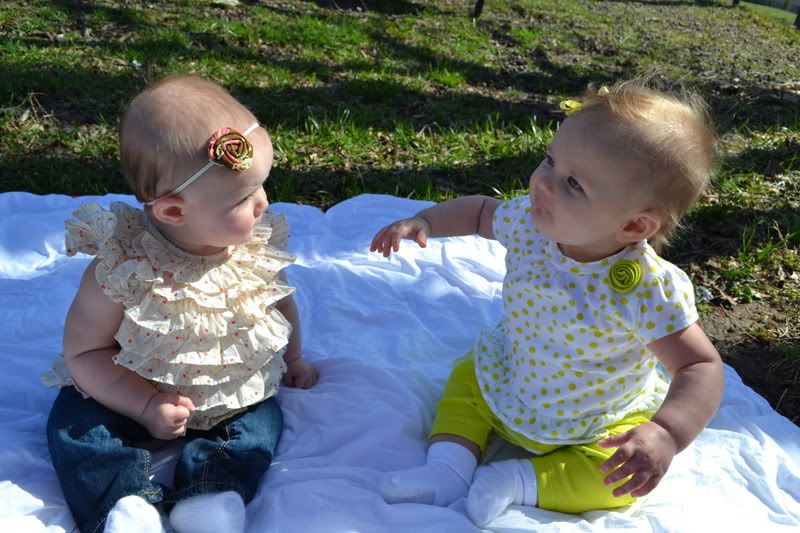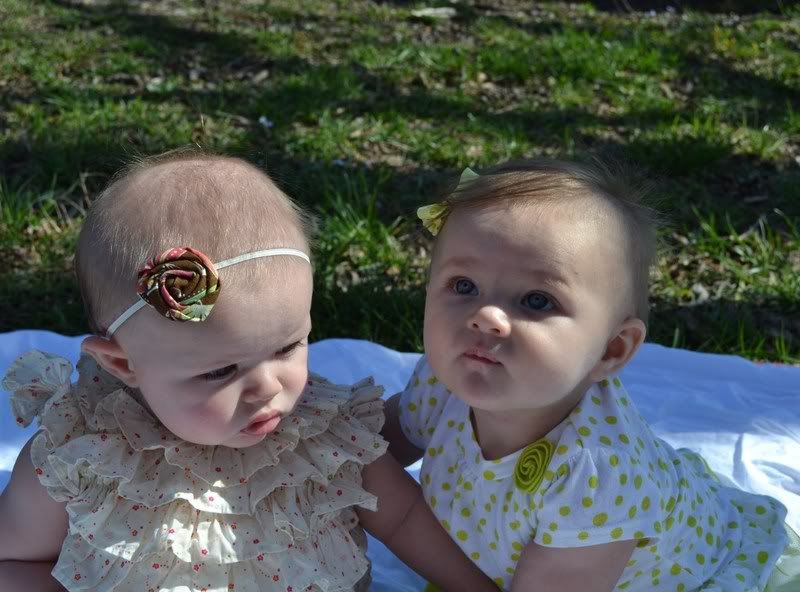 Kaydee and Isabella are just 2 days apart & they are so close in size.
We had a very busy weekend with my cousin, Brannon's wedding shower & the park visit followed by a trip to the flea market. Mike loves to look for old sports memorabilia and can spend hours at just one booth. Kaydee went all day on Saturday without a nap due to all the excitement of visiting with family and I was sure I was going to have to pay for it that night. She wasn't too bad, but woke up a few times for a paci.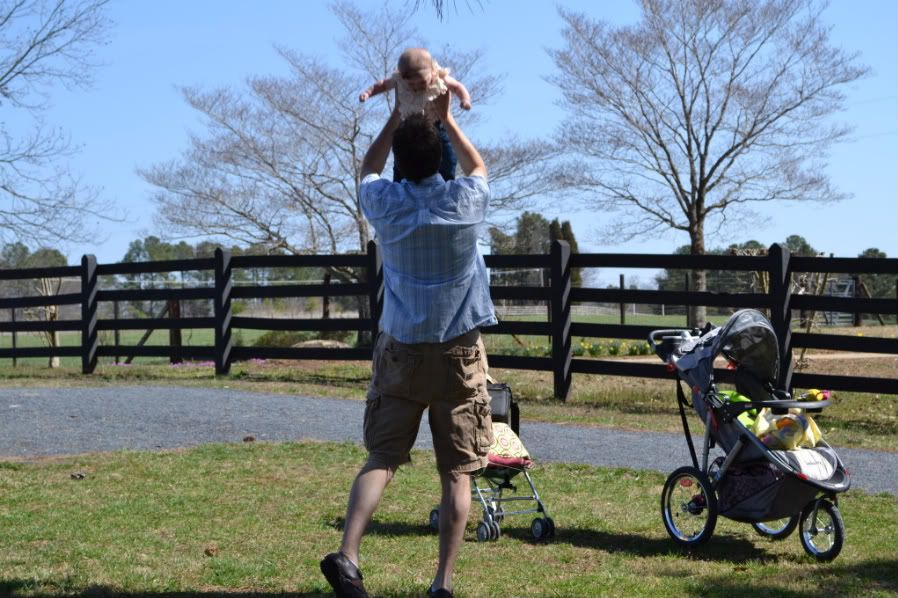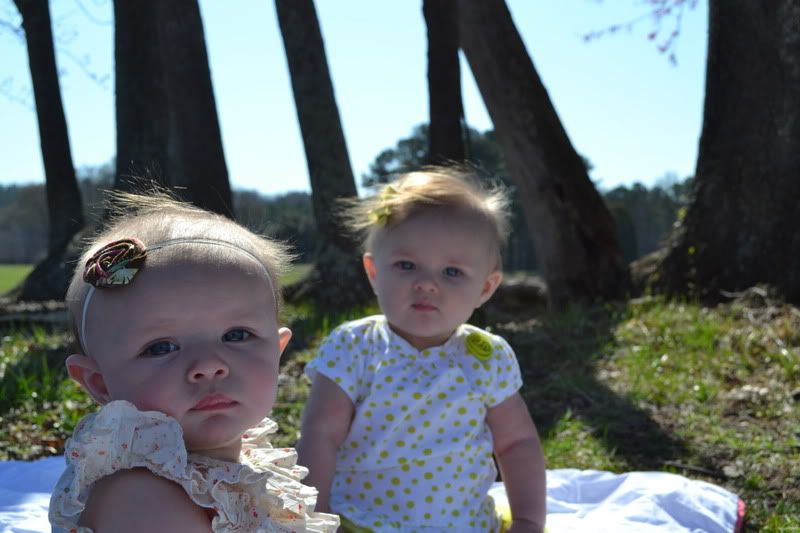 Some sad news came that day when I found out the wedding was going to be May 14...the same day as my best friend's college graduation & party. The problem is she lives in Mississippi & we would not be in town at all to even attend the reception afterwards! :( I have had plans to go to this graduation for months now & cannot cancel on her as this is the biggest day of her life.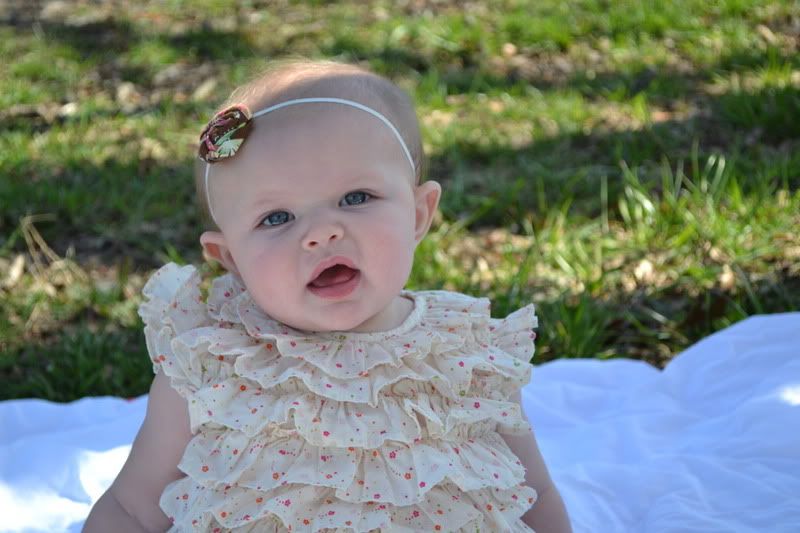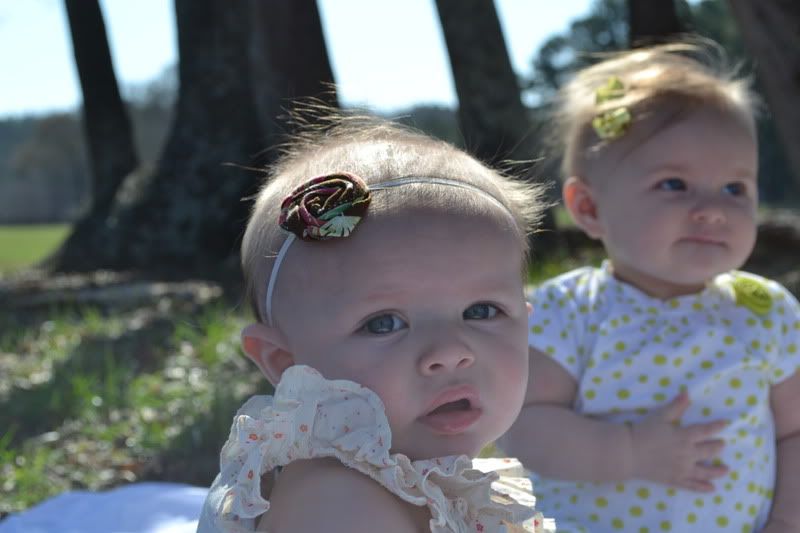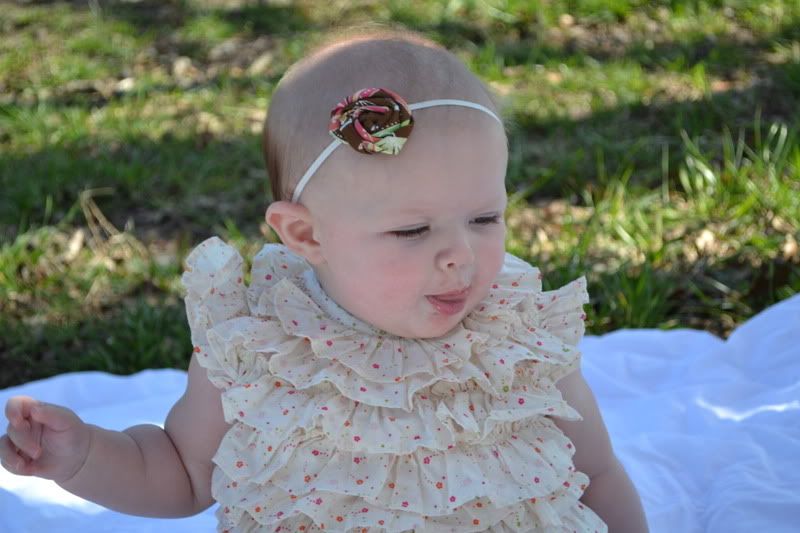 her new favorite thing is to spit!! We finally got a picture of it!